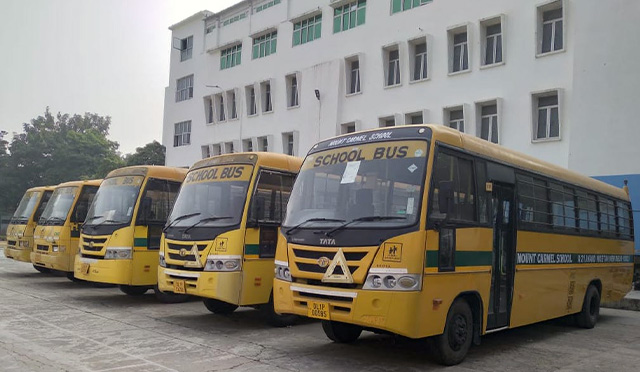 School Transport Facility 
The school has hired a fleet of buses which are provided for students depending ON THE AVAILABILITY OF SEATS. Admission to the school does not automatically guarantee a seat in the bus. 
School buses normally travel on the main roads and do not enter colonies areas. Request for change of stop is not accepted. Therefore, please check bus route stops from administration office before admission of your child. 
Junior School Afternoon Trip
Junior School students are not allowed to use the Senior School trip at the end of the school for the return trip. No change in routes or stops are allowed. Besides the regular facility, Junior School students upto Class III are allowed one way (return only) facility in the bus. One-way facility is NOT AVAILABLE from Class IV upwards. 
There are certain areas which are not touched by the Junior School return trip. To avoid inconvenience, we do not admit students from these areas in the Junior School unless parents can make their own arrangements.