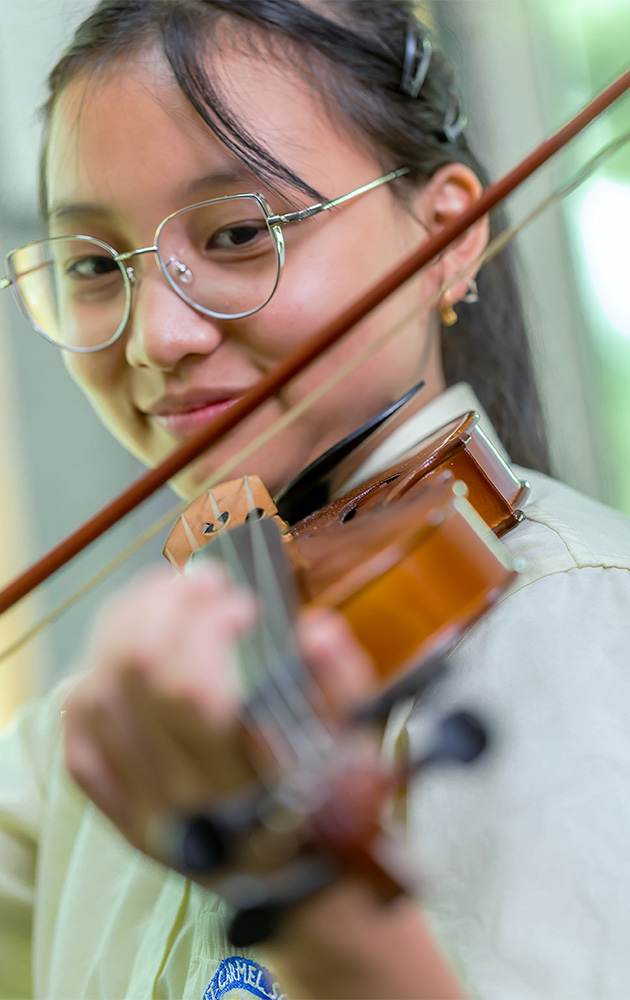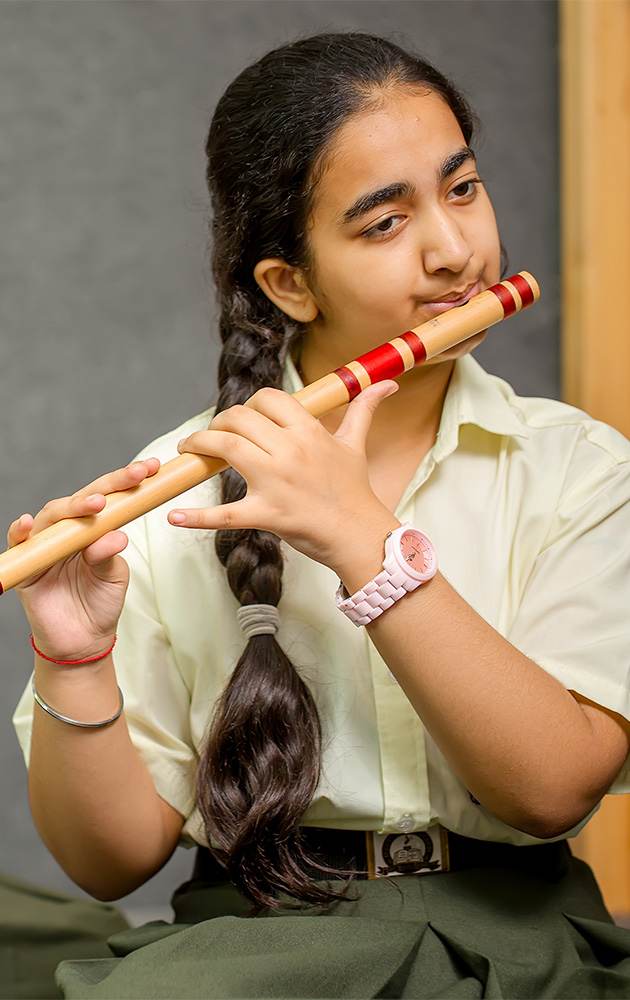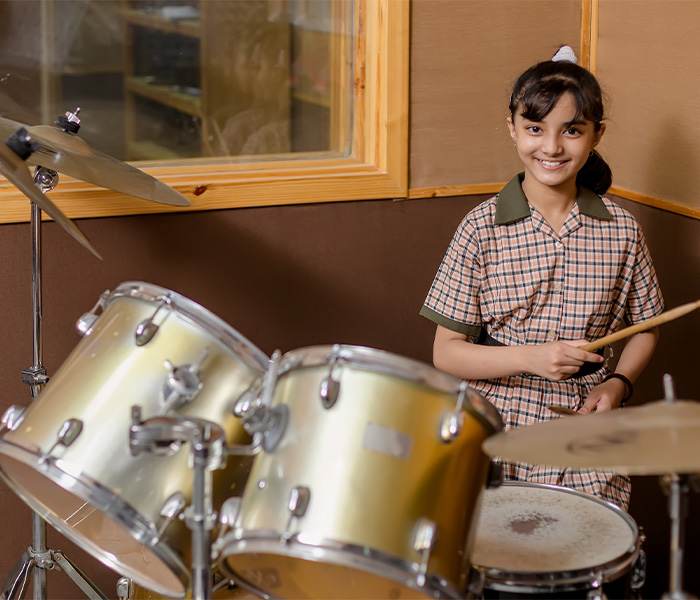 Music and Cognitive Development
At Mount Carmel, every child is trained to be a musician, theatre actor or a performing arts aficionado.  Our strong music program has deep biblical roots. Scripture records how a powerful king was refreshed when a shepherd boy played his favorite musical instrument, a harp. We read in 1 Samuel 16:23, "And it came to pass, when the evil spirit from God was upon Saul, that David took a harp, and played with his hand: so, Saul was refreshed, and was well, and the evil spirit departed from him."  Music also edifies the inner soul:  Luke 1:46-55 records the Song of Mary (who rejoices over the music-minded heavenly angels' glad news that she would carry the Savior in her womb). I imagine a soprano voice bellowing from Mary, "My soul glorifies the Lord".  
The Pastoral Care department curates the music syllabus for all students. They pick the songs from the school song book, with inspirational verses from the centuries to modern songs with soul-stirring words of help, encouragement and strength for all times. They come in handy during testing times at later stages of their life, especially during their adult phases and professional or personal challenges. 
Music is a booster for academic and overall performance as well. Once a strong music foundation is laid, it acts like a stress buster in later stages of their lives. Recalling songs with positive and calming, uplifting lyrics can bring peace to us during stressful times. 
We understand how musical instruments not only lead to stronger academic outcomes but also make every child a much better socially engaged citizen in the community and a first-rate professional at the place of work.
The school introduced a living music program which kicks in at Nursery and goes up to Grade XII. In Nursery and KG, we teach them rhythm and body sound, giving them tempo and rhythm. They are taught the physical aspect of creating music with their own body. From Class I to III professional music teachers train the students in the seven notes of musical score with the help of a musical recorder (a flute-like instrument). When young, they learn fast. Children at the earliest stage are very good at learning languages. They can speak 3 or 4 languages easily. So we teach them music at a young age, without them getting tired with heavy instruments like the guitar, violin or big drums. As the little ones graduate from their Junior schools, the graduating class gives a musical performance for their proud parents.
From class IV to VI, they are trained in any one of five solo musical instruments. This instrument choice is done by a draw of lots (guitar, violin, flute, esraj, piano). Five music tutors teach a group of eight students four times a week. These classes are held in conjunction with the Trinity College of Music, London which awards them diplomas at the end of the course with their respective grades. Children from Grades IV to VII have the option of learning an additional musical instrument. On an average, each student gets to spend six hours a week on skilling up and enhancing his/her personality development: 4 hours of music and 2 hours of SUPW. Music lessons continue all the way till Class X except for Classes XI & XII where it is restricted to only SUPW.